Kirkby Homes - London Road
Demolition
16 September, 2020
Overview
The former car sales/​petrol station, situated on the London Road in Bagshot needed to be demolished to make way for a new housing development. The site had been in use for over 60 years and most of it was spent as a petrol station. The site had been fully surveyed and a number of fuel tanks and contaminated ground had been identified. The tanks and contaminated soils were removed from site in the demolition phase.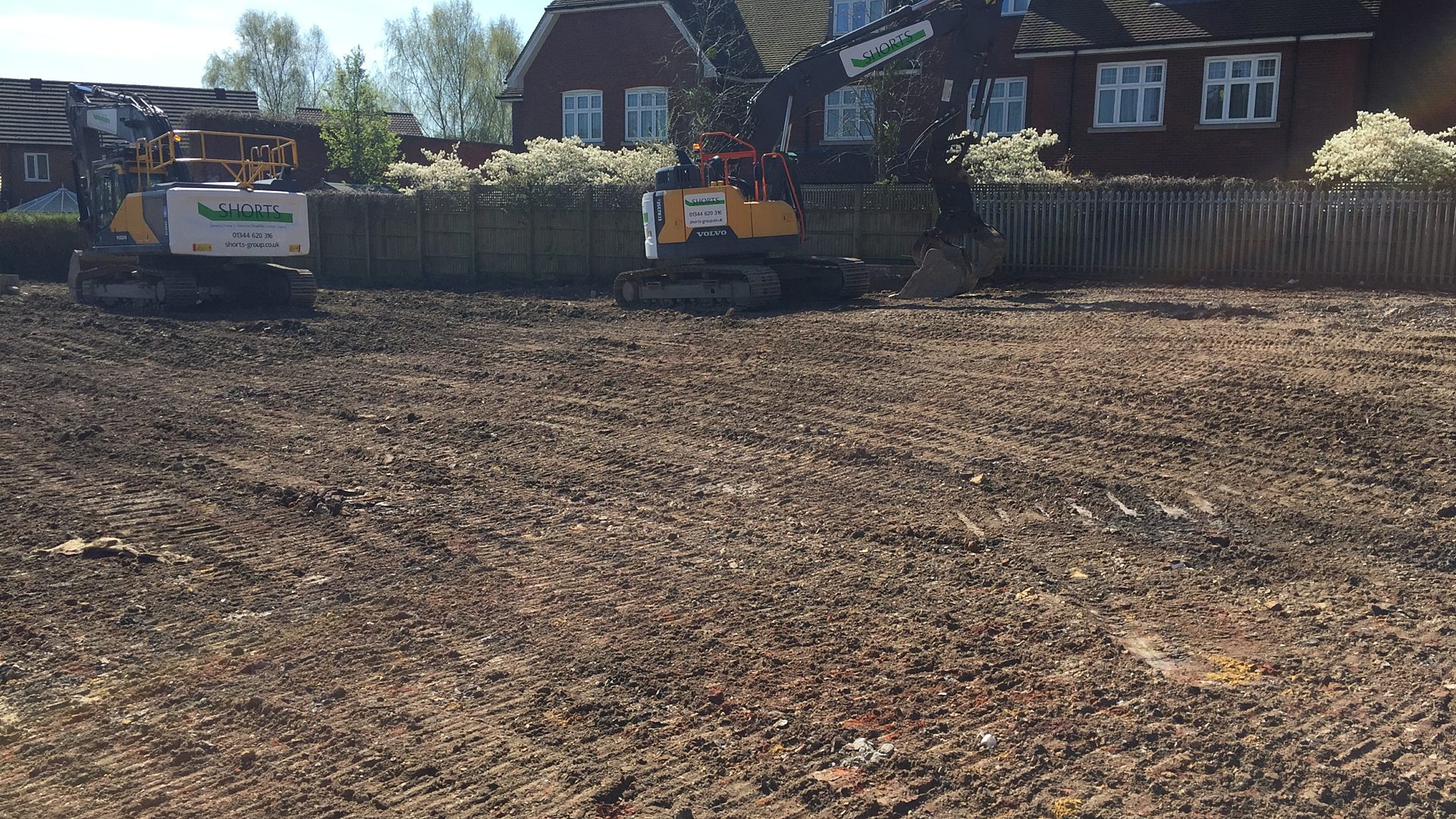 Challenges
The site entrance was just off the London Road and close to a public footpath. We decided to utilise our Volvo 235 fitted with a SH180 scrap sheer to dismantle the canopy, whilst we policed the footpath with banksmen with two way radios to manage members of the public. Once we had cleared the superstructures, our attention turned to removing the contaminated soils and tanks from the site. The fuel tanks had been filled with sand and sat in a concrete house that was heavily contaminated with fuel. All the contaminated material was transported from site to approved landfill sites. The openings created where validated by way of soil sampling before being backfilled with imported clean inert material.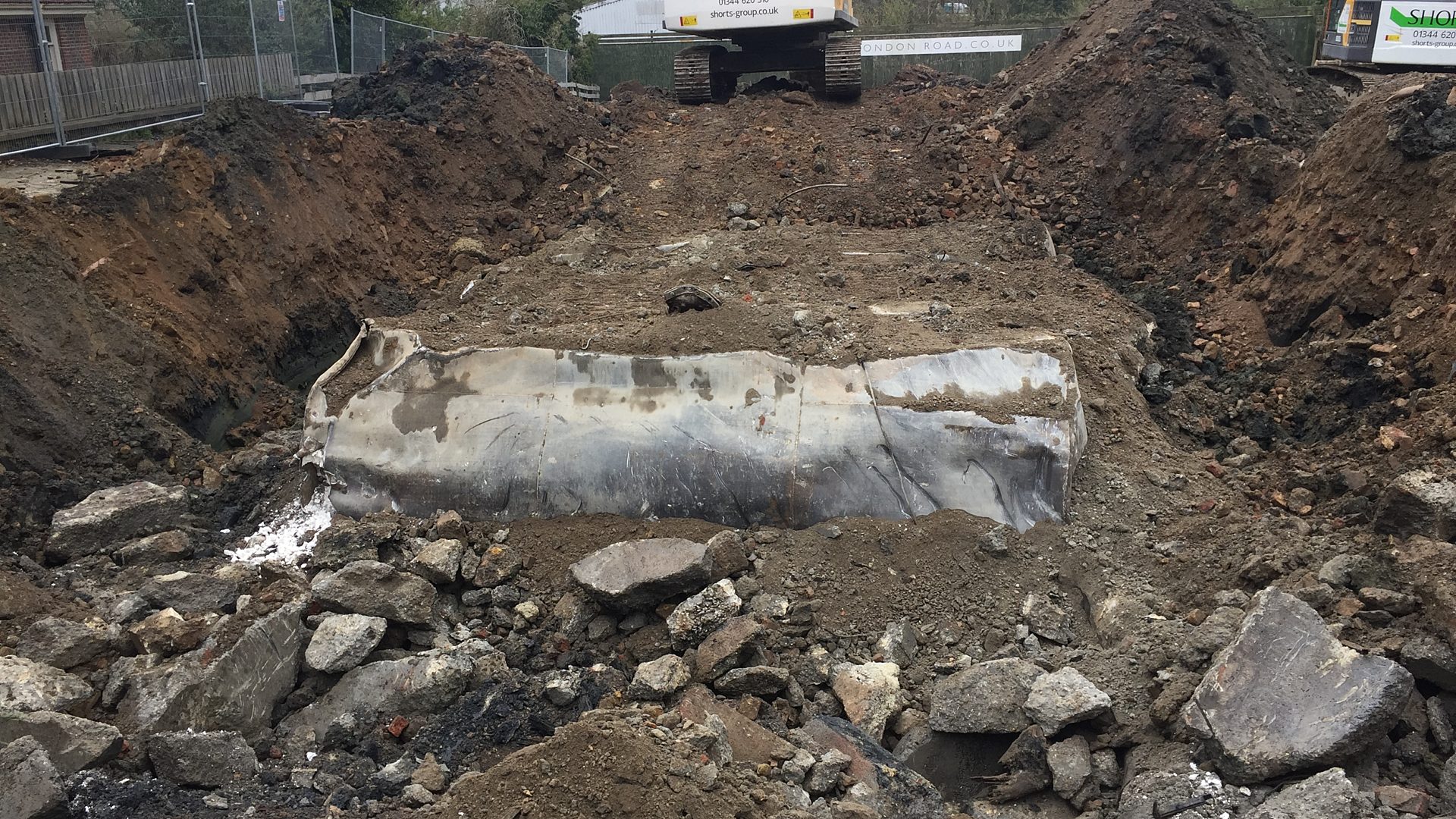 Actions
Careful planning and liaison with all the other parties involved, allowed the demolition and site clearance to be carried out in a professional and controlled manner at all times. We had to complete the critical section of works during the weekend in order to minimise the disruption. We managed to complete the programmed works on schedule and without incident, keeping the site operational.
Results
In all, we recycled 96.5% of all the material generated from the works, leaving the site clear and tidy for the construction phase.