PSK
Demolition
15 February, 2022
Contract Period:
10 Weeks
Overview
The unit had suffered from a devastating fire and had been completely lost including all of it's contents.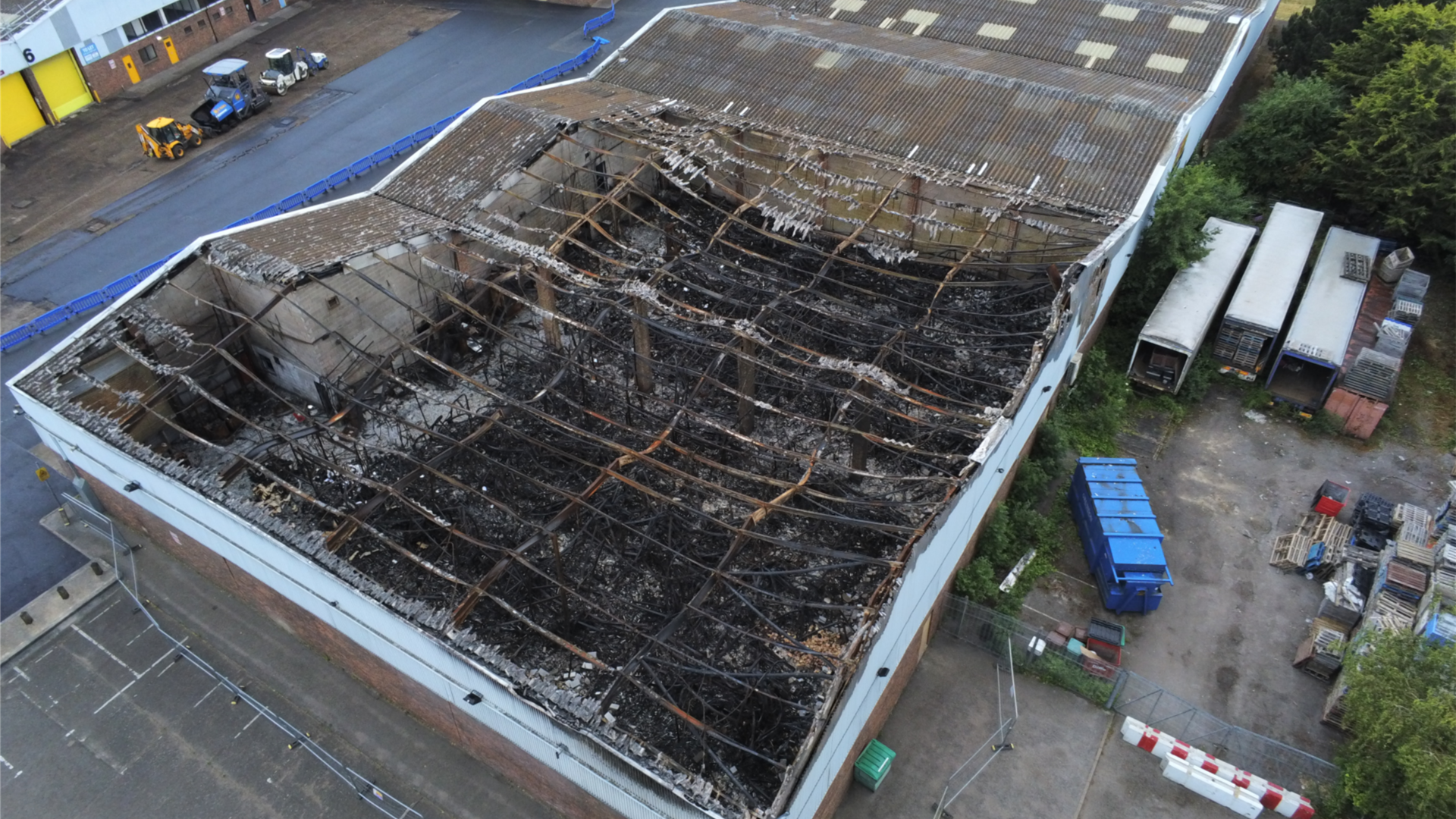 Challenges
The steel frame structure had completely collapsed in on itself along the asbestos roof. There was also a fear the unit next door would become unstable when we cleared the fore damaged steel frame.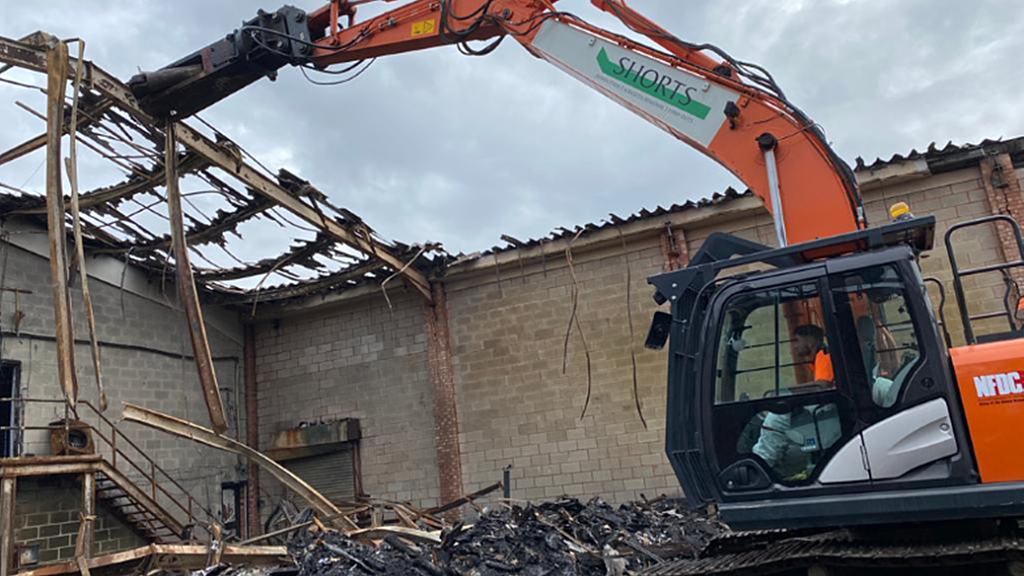 Actions
A detailed method statement and risk assessments where put together to show how we go through the building and remove all of the hazardous waste left behind from the fire. This involved operatives on the ground working in a full exclusion zone and using a decontamination unit when accessing/​exiting the work area. We also installed propping in the unit next door as additional support during the demolition.
Results
The building was removed safely including all of the hazardous waste and the site left clean and tidy for the incoming contractors