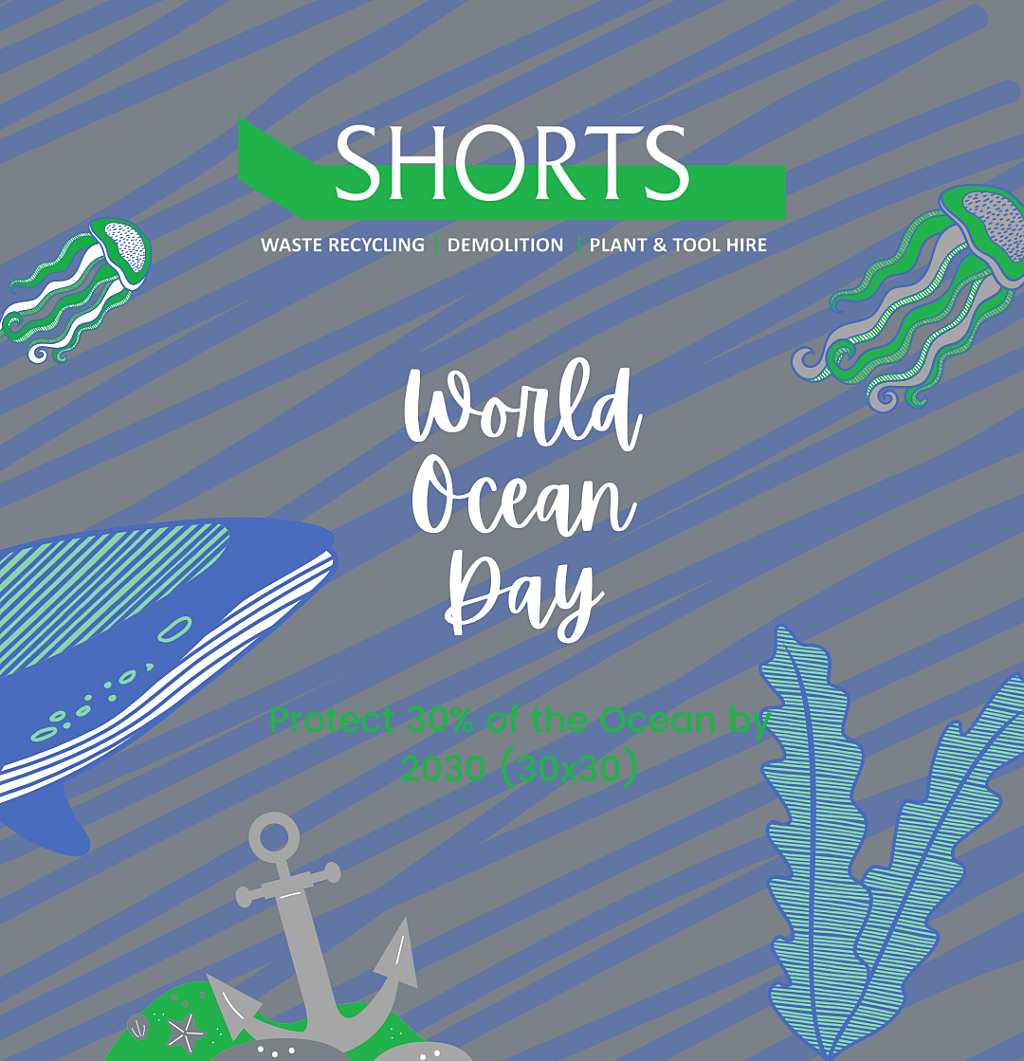 Happy World Ocean Day!
While the world leaders are trying their best to protect at least 30% of our blue planet by 2030, how about we do our part by… reducing 30% of our daily plastic use?
Below are some super easy ways that you can do with your children to reduce plastic pollution and keep the ocean happy!
Say Good bye to plastic straw – According to government figures we use about 8.5 billion plastic straws each year in England! Switch to reusable eco-friendly straws and bring them out with you to local restaurants or cafes. The old straws can always be used for handcrafts and art projects.
No more plastic carrier bags – Do you know it could take more than 20 years for a plastic bag to decompose. Often times we find plastic bags in a Whale's belly which keeps reminding us the harmful effect a tiny flimsy plastic bag could do to our ocean. BYOB – Bring your own bag please.
Eat ice cream in a cone – Try going for the cone option ( how about the waffle one! ) when you are thinking to treat yourself something sweet. In 2020, about 4.57 million people in England ate ice-cream at least once a week and imagine the amount of cup and spoon generated with your consumption of ice-cream. Time to treat yourself a crunchy cone instead.
Watch documentaries about the Ocean – The Blue Planet by BBC can be a perfect start and is an entertaining way to educate ourselves more about the ocean. The better we know the more we appreciate the precious lives in the big blue sea.
Dive into the ocean – Always the best way to appreciate the nature and don't forget to help pick up the litter on the beach before you head home.
Do share with us on our socials if you have more interesting ways to protect the Ocean!

Facebook /​Instagram /​Linkedin /​Twitter
For any enquiries regarding waste management, please do not hesitate to contact us via info@​shorts-​group.​co.​uk.
*******************************
The World Ocean Day 2022 Smackdown is officially down to FINALS – Sea Turtle Vs Dolphin!
Vote for your favourite! https://​buff​.ly/​3​x​hcmuy