Shorts Group First-Ever Volvo Truck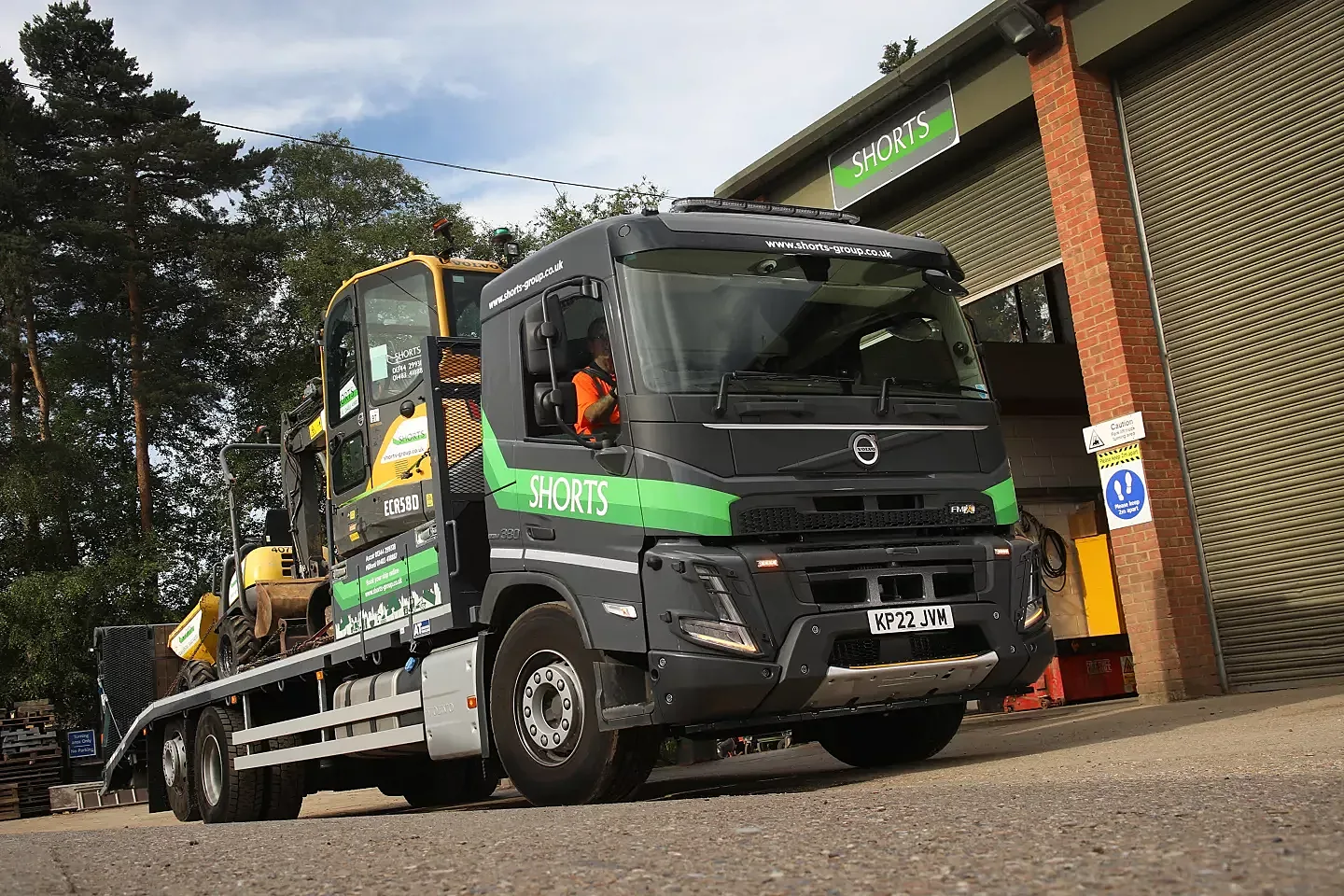 We are very pleased with the delivery of our first Volvo Truck – it has been so easy to work with the team at Volvo Truck and Bus Centre South & East Ryan Masters. For us the communication as well as the ongoing business relationship is key and Volvo really stand out in this area!

Built to handle even the toughest and most demanding assignments, the new FMX is an ideal fit for moving plant equipment to construction sites across our operating areas of Berkshire, Surrey, Hampshire and Buckinghamshire. The new vehicle also benefits from an innovative automated gearbox technology which makes driving easier, safer and more comfortable. We continue to invest in the best to produce superior outcomes for both our customers and employees.
We looking forward to the next vehicles arriving in the next month into 2023!

For all you plant and tool hire needs:
Ascot Shop Tel: 01344 299 318
Milford Shop Tel: 01483 418 887
Learn more ▶️bit​.ly/​s​h​o​r​t​s​-​n​e​w​volvo