International Compost Awareness Week 2022
This week is International Compost Awareness Week.
It is held every year in early May to raise public awareness of the benefits of composting. When you compost properly, not only you can save money by creating less trash, composting is also good for the community and the environment.
At Shorts we are very proud to produce and supply premiums compost products that are made locally at our compost facility at Winkfield. Our purpose-built compost yard shreds green waste to produce peat free, clean and high-quality compost to PAS 100 standards. PAS 100 is the certification to ensure the compost is in good and stable quality and safe to use on your garden.
We produce excellent compost products that are perfect for all kinds of landscaping needs.
Our 10mm Compost – ​'Reward', is a PAS 100 Accredited compost product. It is peat free, Ph 9 and screened to a 0 – 10mm particle size.
It is suitable for general landscape works, as a mulch around trees and shrubs, on borders or as a top dressing on lawns. It is also excellent in flower borders, vegetable plots or raised beds.

'Reward' should be mixed with soil at a ratio of 1 part Reward to 2 parts soil to achieve its full potential as it will not support plant growth on its own.
'Agrimulch' is our 20mm Compost. It is a PAS 100 Accredited, peat free, Ph 9 mulch, which has been screened to 0 – 20mm particle size.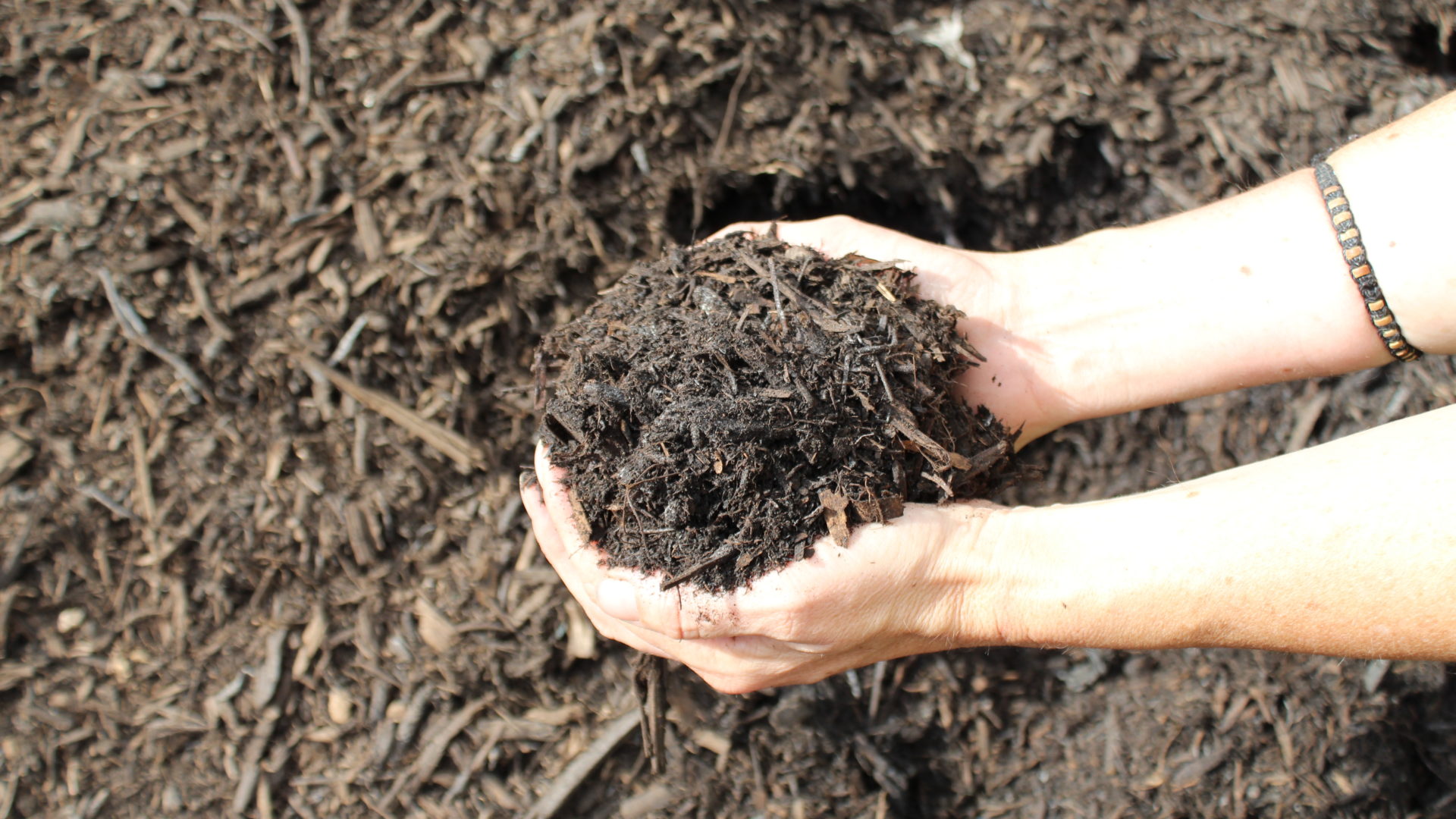 Its primary use is in Agriculture as a fertilizer and it can be delivered to local farms in bulk with a tractor and trailer.
It can also be used in the garden as a rough mulch around trees, shrubs and on borders. It is also very good at conditioning heavy clay soil when dug in and will increase worm activity and improve organic matter in the soil.
All of our compost products are available to buy in 1000 litre grab bags to 44 ton bulker lorry.
If you can't find the compost you are looking for, please contact us as we may be able to make a compost to your requirements.
T: 01344 891 983